Electrochromic switchable smart glass
Intelligent glass consists of glass and an electrochromatic film whose light transmission properties change when voltage is applied.
Electrochromatic foil is an innovative polymeric material that allows you to easily adjust the flow of light and the transparency of glass windows and windows in rooms.

Intelligent glass technologies include electrochromic, photochromic, thermochromic, suspended particles, micro blinds and polymer dispersed liquid crystals.

Power is supplied by connecting to a power supply network, resistant to humidity and temperature amplitudes, easy to install and requires no special maintenance. Provides personal space when and where you need it - in the office, office, industrial and manufacturing facilities. You can easily isolate the external environment with just a click of a button and focus on an important conference call or work project. Also, glass cases with electrochromatic foil find their application in the interior design of shopping centers and premises, hotels, restaurants, restaurants and more.

The transmittance of the electrochromatic film can be controlled by remote control or by a fixed key.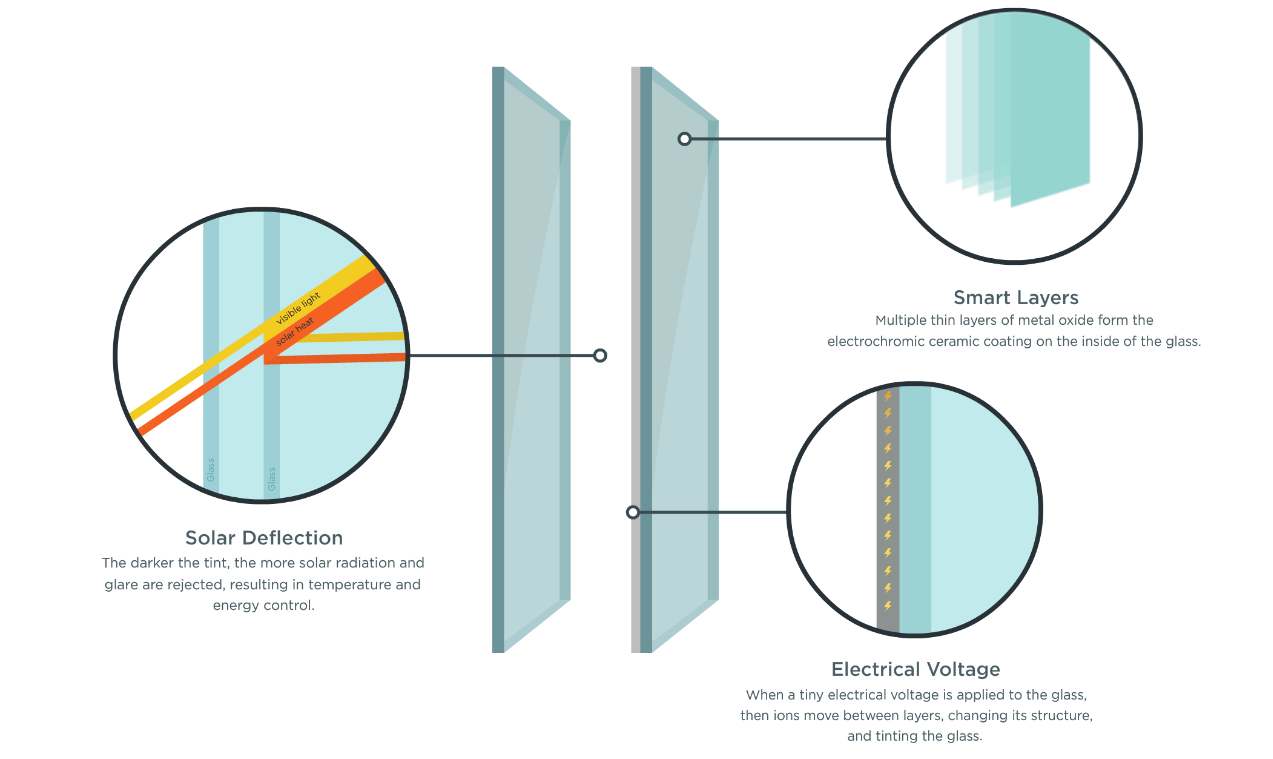 Electrochromatic film is environmentally friendly and energy-saving, and has an undeniable advantage especially during the summer season, namely its ability to insulate heat by successfully blocking over 98% UV rays and over 90% infrared rays, making it an effective sunscreen product.